On March 19, 2021, the three-day Munich Shanghai Electronics Manufacturing Equipment Exhibition ended successfully. The exhibition attracted 735 exhibitors and 76,393 visitors participated in the 65,000-square-meter exhibition hall. The venue was very popular and orderly. The epidemic is under comprehensive control, the economy can be developed extensively, and the success of the exhibition has greatly boosted the confidence in the development of the industry.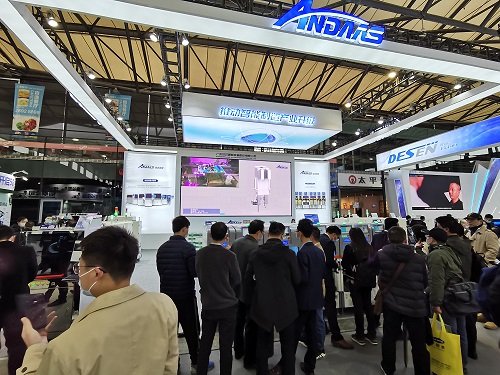 The exhibition revolves around technological innovation, industrial innovation, diversification, integration, and globalization of production, supply, and research to jointly create and share results.
This exhibition, Guangdong Anda carefully planned, prepared carefully, fully exhibited, fully demonstrated Anda products "high-precision, high-speed and high-quality" to customers, and showcased Anda's technology in all six aspects: miniaturization, modularization, platformization, generalization, and flexibility. , Intelligent.
The exhibited high-speed dispensing, precision coating, plasma cleaning, ADA intelligent platform-modular assembly machine, etc., the products are "new and peculiar", and the audience is full of sight. This exhibition fully demonstrated Anda's comprehensive innovation and innovation to meet the goal of electronic intelligent manufacturing.
Innovation is an attitude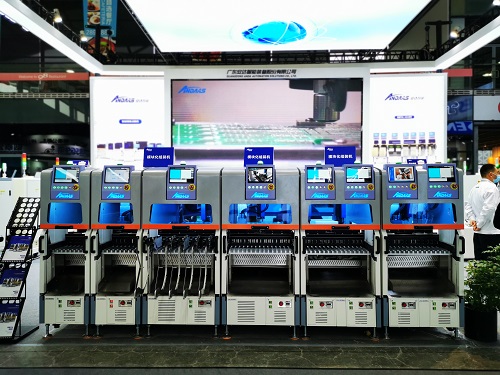 ADA Intelligent Platform-Modular Assembly Machine
(1) Standardized module design
(2) Platform-based function integration
(3) Fast and flexible delivery: configuration is debugging, multi-person, multi-terminal can be parallel
(4) Fast and flexible line change: do not move equipment, only replace modules, transform into new products, and adapt to new processes
IJET-11 dispenser
The iJet-11 automatic dispenser equipment is a high-speed, high-precision, fully automatic online dispensing system developed based on semiconductor packaging and SMT new dispensing process requirements:
(1) The use of a more stable casting frame structure and a more efficient linear motor drive can meet the industry's increasingly stringent dispensing process and system stability requirements.
(2) The dust-proof application range is wide, easy to use, and easy to quickly match and change the line.
(3) iJet-11 automatic dispensing machine is suitable for online automatic dispensing and offline automatic dispensing.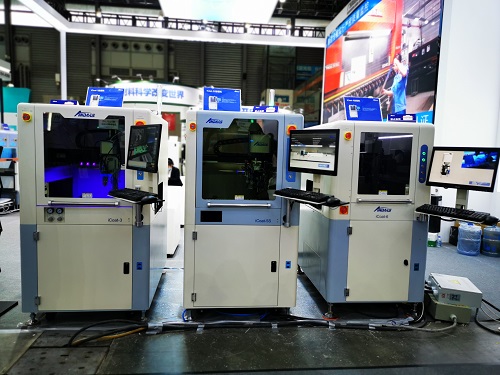 Coating machine series
Coating machine: fast speed and stable operation.

(1) It can be equipped with different numbers and types of coating valves to realize flying coating. The spraying mode can be changed without interruption during work, and the efficiency is greatly improved

(2) Applicable to: white goods industry, multi-panel, high-capacity, large-area selective coating process with various manufacturing processes; a variety of valve body configurations, various valve body arrangements, to meet the needs of diverse panel production;

(3) The equipment has its own spraying effect detection function, which can detect the spraying quality in real time.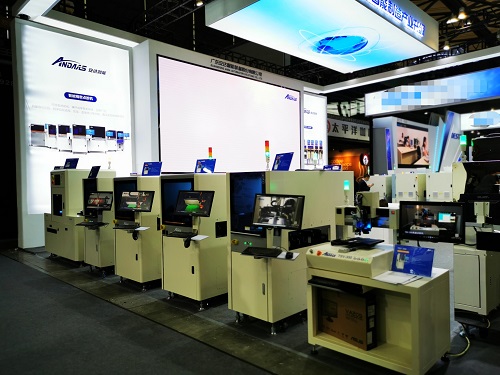 Dispensing machine + plasma cleaning machine series
Dispenser:

(1) It has a cost-effective, non-contact injection valve or high-frequency piezoelectric valve under high-performance conditions to achieve a smaller dispensing path and a more precise and complex dispensing process.

(2) Support offline file import in various formats, visualized trajectory programming, and standardized calibration process.

(3) Suitable for: underfill, pin encapsulation, surface coverage, red glue process and other SMT industry and semiconductor industry applications.
Plasma cleaning machine:

It is mainly used in the pre-treatment of mobile phone shell printing, coating, dispensing, etc. in the electronics industry, the surface treatment of mobile phone screens; the surface cleaning of aerospace electrical connectors in the defense industry; the screen printing and transfer printing pre-treatment of General Hengye.
Knowing each other, the driving force of industry progress
In just a few days of the exhibition, Anda kept communicating with customers, suppliers, and industry partners. Have friends come from afar, from neighbors, take time to communicate repeatedly, repeat consensus, discuss the development plan of the industry, and build a 21-year development blueprint. Is it a pleasure?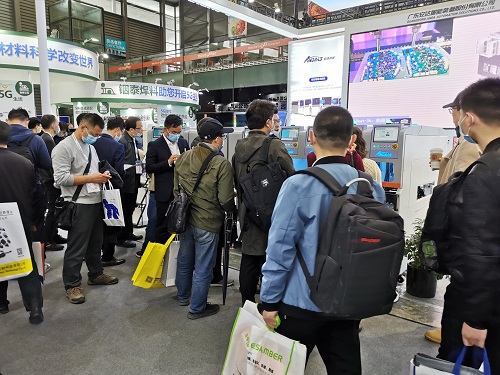 Anda is willing to join hands with customers and friends from all walks of life to join hands and seek common development. From acquaintance to acquaintance, everyone has a common motivation to contribute to the intelligent manufacturing of China's electronics industry. Finally, let us get together again and gather at the Shanghai NEPCON Exhibition (April 21st-April 23rd, 2021), and then write a gorgeous chapter for China's intelligent manufacturing.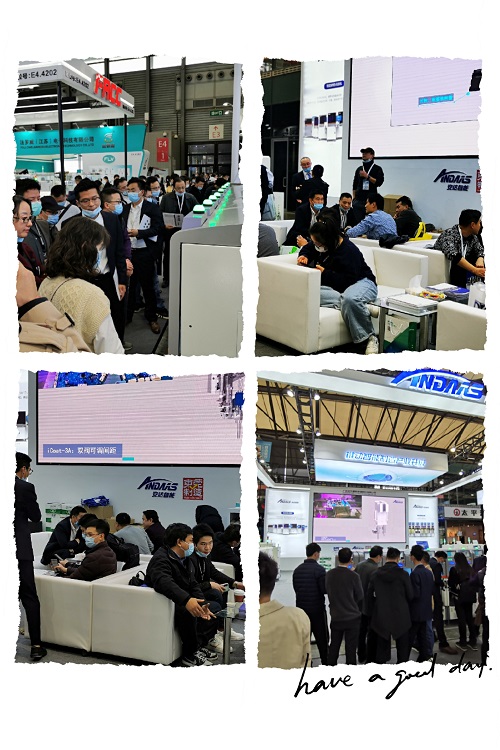 In order to better communicate and learn, let us meet next month's Shanghai NEPCON exhibition and have a long conversation.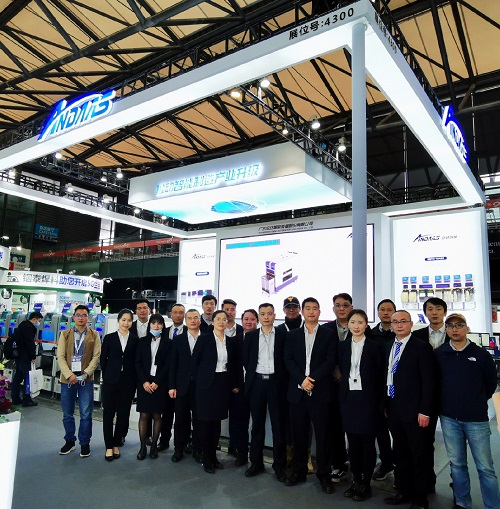 Shanghai NEPCON
Anda Smart invites you to come!
Activity time:
April 21-23, 2021
Event Location:
Shanghai World Expo Exhibition & Convention Center [1E45]