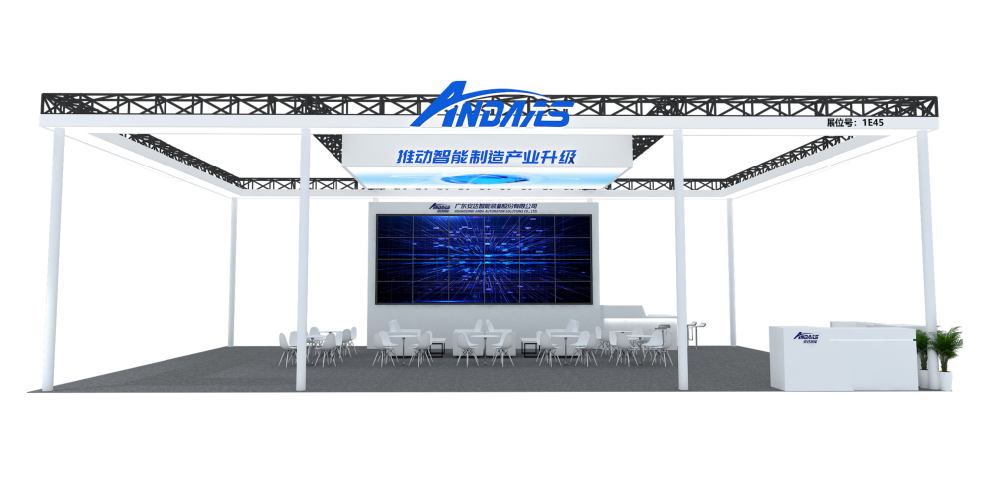 Shanghai NEPCON China Electronic Production Equipment Exhibition is about to open!
April 21-23, 2021
Will be held at the Shanghai World Expo Exhibition Hall
Anda will carry "high-speed dispensing", "precision coating", and "plasma cleaning equipment"
Show smart manufacturing solutions for fluid applications on site
Exhibitor Invitation Letter
Pavilion:
Shanghai World Expo Exhibition & Convention Center
Booth:
Hall 1 1E45
Exhibition time:
April 21-23, 2021
Highlights of this exhibition
ijet-7H high speed dispenser ijet-11 high speed dispenser

Application scope: underfill, pin encapsulation, surface mount, stack packaging POP, dam and fill, red glue, FPC component reinforcement




Product Features:

High cost performance under high performance conditions

Non-contact injection valve to achieve a smaller dispensing diameter and a wider application field

The injection valve improves the reliability and consistency of dispensing, as well as increases productivity and material utilization

The minimum overflow width of Underfill is only 0.2mm (related to configuration and glue)

Recognize the chip body, which is more accurate than Mark point recognition and positioning

Identity recognition, automatic program call, foolproof, data statistics and other functions to realize intelligent manufacturing






iCoat-3 precision coating machine iCoat-5S precision coating machine
Application scope: underfill, pin encapsulation, surface mount, stack packaging POP, dam and fill, red glue, FPC component reinforcement
Product Features:
Fast speed and stable operation
The spraying mode can be changed without interruption during work, and the efficiency is greatly improved
Flexible multi-axis control, which can realize difficult spraying of complex PCB boards
Optional four kinds of valves to meet different coating needs
Strong process control ability to ensure high quality and consistency of coating
Easily realize online selective coating function
QR code, barcode scanning, automatic program adjustment and foolproof
AP-7 Plasma Cleaning Machine VP-10L plasma cleaning machine
Applications: Printing and packaging, mobile phone computer digital, plastic, glass, electronics, automobile, medical, metal and other industries.
Product Features:
Online conveying system, which can communicate with front and back equipment
A variety of programming modes, programming methods to meet various needs
Activation: improve the adhesion of the surface, the surface energy of the object is greatly increased
Cleaning: Removal of dust and oil, fine cleaning and static elimination
Stability: continuity and constancy to maintain the stability of machinery and equipment during operation
Smart manufacturing site
Let's see it soon
Anda Smart is waiting for you in Shanghai NEPCON!