Thousands of rivers and thousands of mountains, "Zong" is love, it really can't do without zongzi
Every year there is a Dragon Boat Festival, every year is different
The annual Dragon Boat Festival is approaching
Wish every Anda person can reap the beauty and well-being of Midsummer!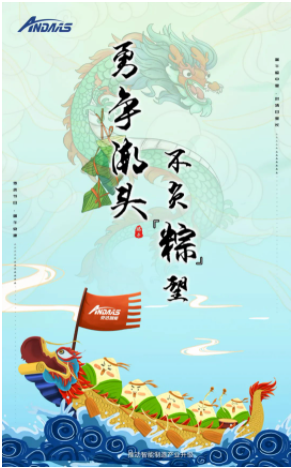 According to the national legal holiday regulations, Anda Smart hereby announces the holiday of the Dragon Boat Festival in 2021.
Anda Smart's 2021 Dragon Boat Festival holiday arrangements are as follows:
June 13, 2021-June 14, 2021
Continue to move bricks time:
In order not to affect the business development of all customers, Anda Smart will maintain the normal service of the telephone hotline during the Dragon Boat Festival holiday. If you have any business needs, please call:
National unified sales and service hotline: 400-660-7690 ext. 1
National unified after-sales service hotline: 400-660-7690 ext. 2
Reminder: Take care when you go out during the Dragon Boat Festival holiday, wear a mask, wash your hands frequently, disinfect frequently, and pay attention to personal and property safety when you travel.
Happy Dragon Boat Festival and a good harvest
Peach Blossom Temple in Taohuawu, Taohua Fairy in Taohua Temple;
The peach blossom fairy grows peach trees and picks peach blossoms in exchange for wine.
Before the Dragon Boat Festival was soaking up, rushed to make a text message to read it personally;
Sing and dance to bless you, be happy forever.