ANDA are exhibiting at booth 0A19, hall 99, showing our best-selling products at The NEPCON Show taking place in Bangkok, Thailand on 21 - 24 June 2023.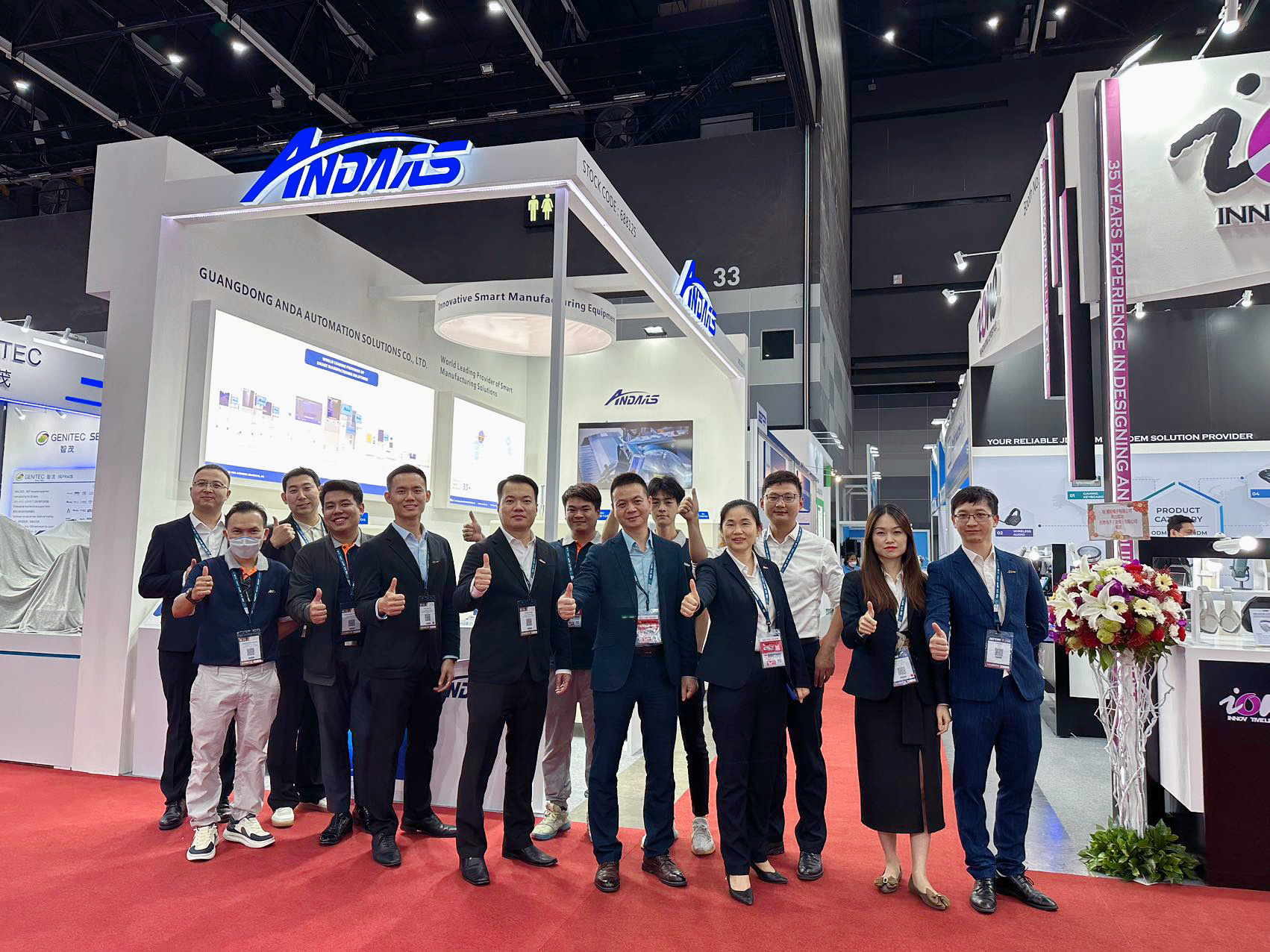 We are world leading provider of smart manufacturing solutions for more than 20 years. This is our overseas debut in Southeast Asia after the epidemic. We attach great importance to this show. Please join us to learn more about our iJet-7H Dispensing Machine, iCoat-5 Coating Machine and Vp-10L Plasma cleaning System.
We sincerely welcome your presence and guidance!
About The NEPCON Thailand Show
Tens of thousands of international electronic manufacturers from automotive industry, electrical appliance and many more will come together in the annual event to network with service providers and subcontractors of electronic components, as well as assembly, measurement & testing equipment from more than 420 global brands at NEPCON Thailand, ASEAN's #1 international exhibition for the electronics manufacturing industry.
About ANDA Corporation
Guangdong Anda Automation Solutions Co., Ltd. is a smart equipment and system manufacturer providing vertical integration of research & development, manufacturing, sales and service to fluid applications, and intelligent automation systems.
l IPO:The first fluid control equipment manufacturer listed at China Stock Market (Stock Code:688125)

l Diversified Products: Fluid Dispensing, conformal coating, Plasma surface treatment, Curing ovens, Smart assembly, Key components and Integrated smart manufacturing solutions.
l Various Application Fields: Consumer electronics, Automotive electronics, Semiconductor, New energy and other industries.
l Abundant Key Account Cases: Microsoft, Delta, Foxconn, Jabil, BYD, Sanmina and Benchmark.