The world-famous fair Productronica-China was held at the Shanghai new international expo center from April 13 to 15. In this fair, the area, the number of visitors and exhibitors are more than the last one. Anda brought a number of products to this fair, including coating, plasma cleaning, handler, MiniLED dispensing, new energy dispensing, ADA intelligent platform, and also provides a variety of solutions for electronic manufacturing and pan-semiconductor industry, which attracts many industry insiders to visit and inquire.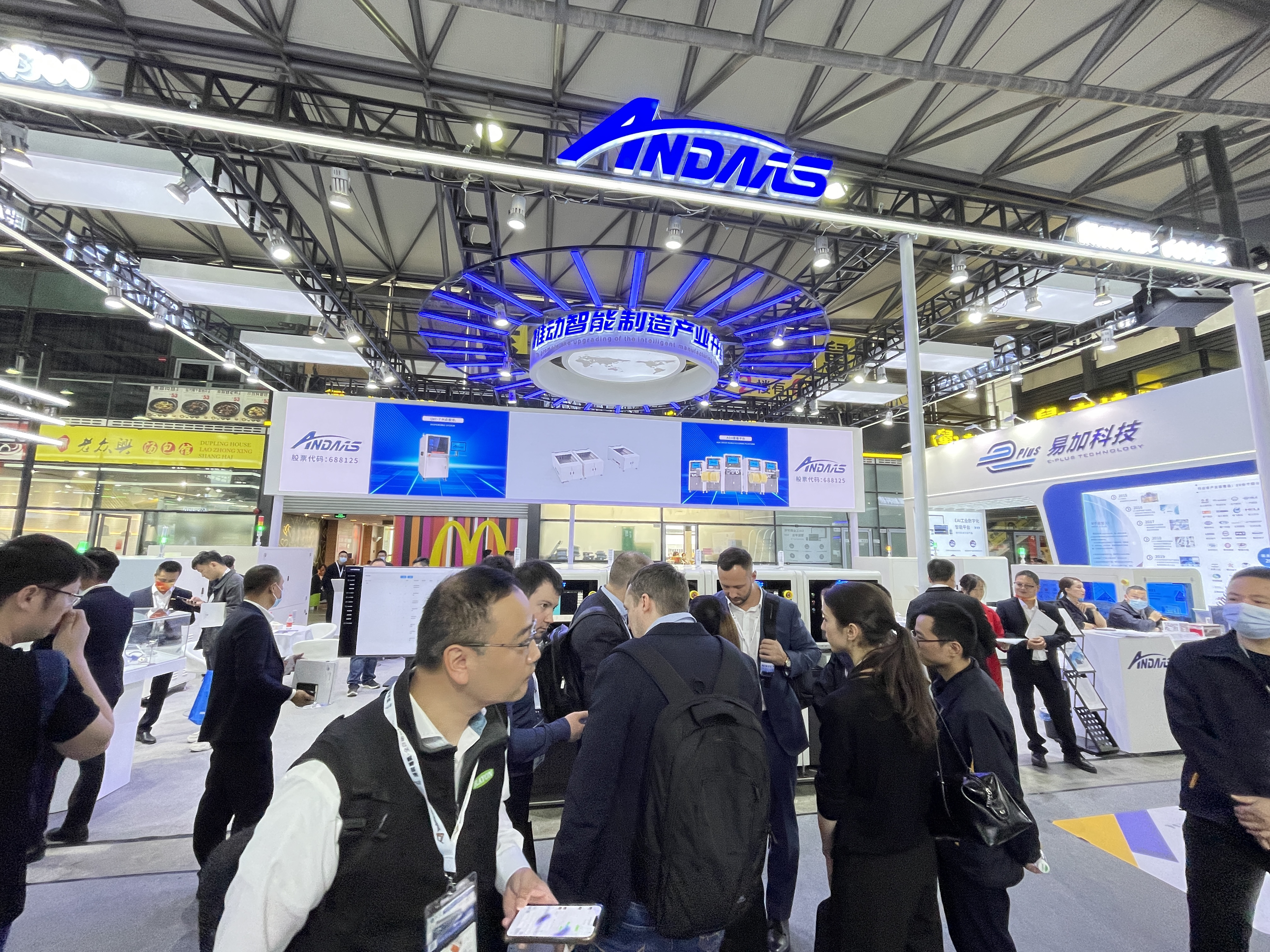 △The audience gathered at our booth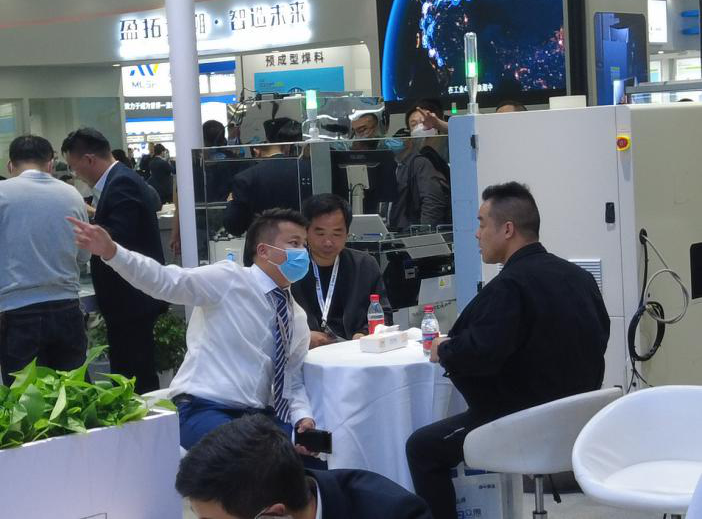 △ Our technicians service patiently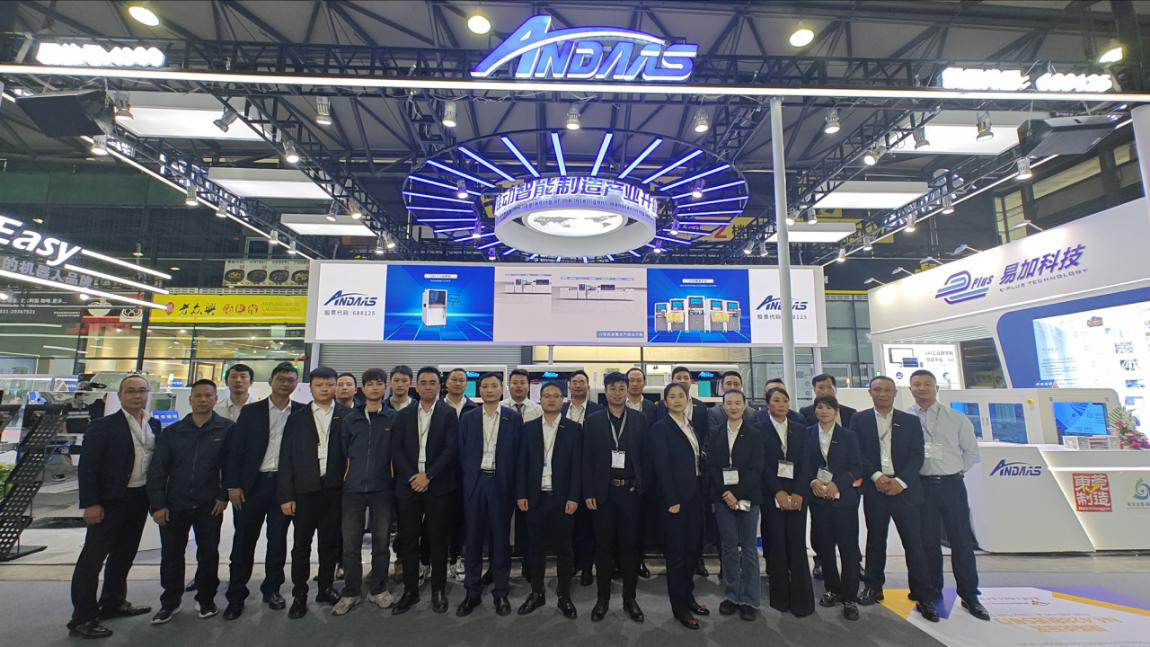 △Group photo of Anda staffs at this fair
The global electronic information manufacturing industry is developing towards the direction of high precision, low power consumption and high efficiency, which has been increasing the requirements on processing technology and equipment. With the change of production technology of electronic information manufacturing industry, the flexible demand for special electronic equipment is also improving. After years of development and technology accumulation, Anda has formed an integrated technology platform of core parts research and development, precision motion algorithm and overall structure design. Based on the integrated technology platform, Anda's intelligent manufacturing equipment has a strong competitive advantage in terms of technology level, production efficiency and delivery speed. In the electronic information industry, Anda has established long-term, stable and deep cooperative relations with global customers, including Apple Inc., BYD, Delta Group, etc., which help them realize automatic, intelligent and flexible production in many links such as dispensing, coating, plasma cleaning and assembly.
In order to adapt to industry trends and downstream customer needs, Anda has developed a new generation of ADA intelligent platform. This product is equipped with different process modules, feeding modules, conveying and calibration modules on the basis of a common platform, and forms a complete production line, which has the characteristics of intelligence, modularization, universality and flexibility, and can realize the dispensing, coating, plasma cleaning, visual detection and other functions. What's more, each function module can be controlled independently, assembled independently and disassembled flexibly.

△ADA intelligent platform
In the future, Anda will combine mature communication technologies such as Internet of Things, WiFi and 5G, and use AI algorithm, Digital Twin and other technologies to collect, store, summarize, analyze and apply data collected by intelligent machines in real time. Relying on information value-added and intelligent service to enable equipment intelligent creation, Anda will further realize intelligent management such as offline programming, offline simulation, offline production scheduling and other intelligent management, solve the pain points faced by the manufacturing industry, and help the domestic electronic information manufacturing industry to develop intelligently and flexibly.
Looking forward to meeting you again at 2023 China Electronics Manufacturing Automation & Resources Exhibition (CMM) (Dongguan, May 23-25)